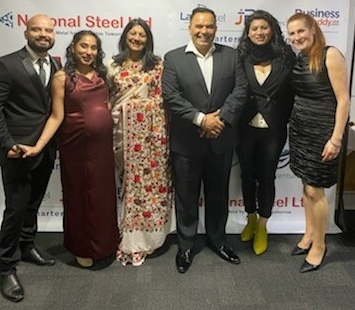 A $25,000 donation to Gandhi Nivas from the Light for Life fundraiser evening will be gratefully used to help our work supporting families experiencing family harm.
The August 7 fundraising event brought together communities to raise funds and awareness for charities that enhance the wellbeing of people in Aotearoa.
Gandhi Nivas founder Ranjna Patel and staff from Sahaayta Counselling and Social Support were among people from charities supported by the event who attended the fundraiser.
Light for Life Charity Trust raised the funds through sponsorship, donations and an auction. It has been supporting charities through the event since 2016.